The Horizon Dental Care team is a group of dedicated dentists and dental professionals who are passionate about helping patients leave our office with a smile. Our work focuses on your needs, and we're here to provide you with compassionate, quality dental care.
---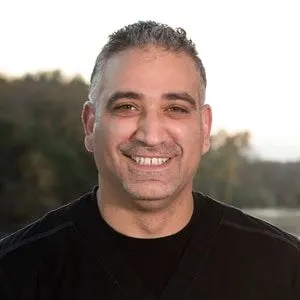 Meet Dr. Zeyad Mughrabi
Dr. Mughrabi moved with his family to the U.S. to complete a master's degree in prosthodontics from Indiana University School of Dentistry, where he also served as a clinical assistant. Dr. Mughrabi received his Doctor of Dental Surgery (DDS) degree with high honors from Damascus University College of Dentistry in 2002. He then volunteered with Red Cross, providing dental care for refugees for four years.
In his continual pursuit of excellence, Dr. Mughrabi takes numerous hours of continuing education and hands-on courses, and attends lectures about the latest dental advancements. He is dedicated to providing outstanding dental care, making sure each and every one of his patients has the best dental experience possible and that their dental health is in good hands.
---

Dr Khadija Nafi
Dr. Mughrabi currently resides in Round Rock, TX with his wife, Rasha, and his children, Judi and Jad. His interests include attending social and community events, traveling, playing basketball, swimming, and biking.
Dr. Khadija Nafi earned her Doctor of Dental Medicine degree from the Midwestern University College of Dental Medicine in Glendale, Arizona. While in dental school, she was given the prestigious Dean's Clinician Award for her comprehensive patient care and mastery of clinical skills.
Building upon her educational foundation, Dr. Nafi pursued a competitive residency in Advanced General Dentistry at the Olin E. Teague Veteran's Center in Temple, Texas. This intensive program provided her with a wealth of experience across various specialized areas of dentistry, including restorative procedures such as fillings, fixed and removable prosthodontics encompassing crown and bridge work, oral surgery, periodontics, esthetic dentistry, implantology, and sedation techniques.
One of Dr. Nafi's distinguishing traits lies in her ability to customize treatment plans according to individual needs. This personalized approach empowers patients by offering a clear comprehension of available options and projected outcomes, establishing a collaborative partnership between her and her patients.
Dr. Nafi is a member of the American Dental Association, Texas Dental Association, American Academy of Cosmetic Dentistry, Academy of General Dentistry, and American Academy of Implant Dentistry.
Dr. Nafi enjoys spending quality time with her family, husband and two little boys. She loves being out in nature, camping, hiking and trying out new local restaurants.
---
Meet the Horizon Dental Care Staff
Lucretia Olivarez
Office Manager
Lucretia "Lu" has been in the dental field since 2000. She has worked for Horizon since 2013 and she will be the one to answer all your insurance and financial questions. Lu has 4 children loves Texas football and enjoys listening to live music.
---
Sandra Buster
Dental Assistant
Georgetown Team
---
Tiphaney M
RDH
Georgetown Team
Tiphaney is one of our amazing dental hygienists! She has been practicing
hygiene since 2012. Her favorite part about her job is being an integral
part of her patients dental health and overall well-being.
---
Nicole Carter
RDA
Georgetown Team
---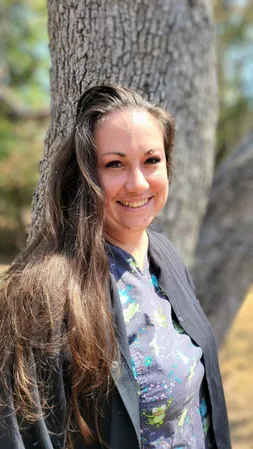 Christina Bzoski
RDA, Lab Technician
Georgetown Team
Christina is our smile artist who has been perfecting her craft of making smiles (prosthesis) since 2016. Prior to being a lab technician she was a dental assistant which led her to the this career path. She continues to expand her knowledge everyday to keep up with the evolving dental
technology. Her passion is changing lives through creating smiles.
---
Alyssa H
Georgetown Team
---
Kensie Green
RDH Georgetown Team
---