The Horizon Dental Care team is a group of dedicated dentists and dental professionals who are passionate about helping patients leave our office with a smile. Our work focuses on your needs, and we're here to provide you with compassionate, quality dental care.
---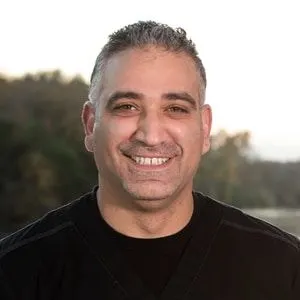 Meet Dr. Zeyad Mughrabi
Dr. Mughrabi moved with his family to the U.S. to complete a master's degree in prosthodontics from Indiana University School of Dentistry, where he also served as a clinical assistant. Dr. Mughrabi received his Doctor of Dental Surgery (DDS) degree with high honors from Damascus University College of Dentistry in 2002. He then volunteered with Red Cross, providing dental care for refugees for four years.
In his continual pursuit of excellence, Dr. Mughrabi takes numerous hours of continuing education and hands-on courses, and attends lectures about the latest dental advancements. He is dedicated to providing outstanding dental care, making sure each and every one of his patients has the best dental experience possible and that their dental health is in good hands.
Dr. Mughrabi currently resides in Round Rock, TX with his wife, Rasha, and his children, Judi and Jad. His interests include attending social and community events, traveling, playing basketball, swimming, and biking.
---
Meet the Horizon Dental Care Staff
Shannon Kelly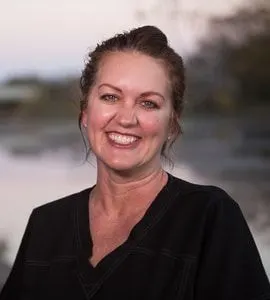 Shannon has been a registered dental hygienist for over 24 years. She graduated from WSU with an associate's degree in dental hygiene and a bachelor's degree in health science. She lives on a ranch with her husband and their four dogs. In her free time, she enjoys gardening and creating new dishes.
Cathy Stevens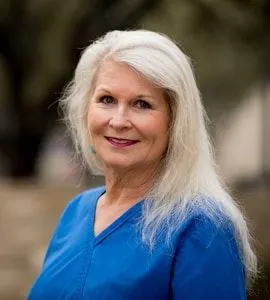 Cathy is a registered dental hygienist and has worked in the industry for many years. After attending Abilene Christian College, she completed dental hygiene school in 1973 and has practiced ever since. In her free time, she enjoys making beaded jewelry, watching her favorite show (The Voice) on television, going to gem shows, and spending time with her three sons and five grandsons.
---
Lucretia Olivarez
Lucretia, "Lu," has worked in Georgetown since 2000 as an insurance coordinator. She has four beautiful children and enjoys family gatherings, Texas BBQ's, and Texas football. She also enjoys listening to live music, dancing, and reading a good book. She will help you with all your questions about insurance and payments.
---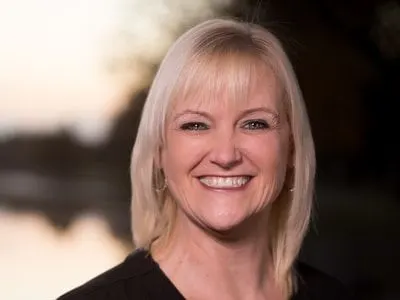 Sandra Buster
Dental Assistant
Georgetown Team